Real Estate
Investment
Real Estate Investment
PICC Capital provides extraordinary financial supports for high-quality real estate projects, and persistently creates values for investors. Real estate is a significant asset allocation category in the insurance fund portfolios, which has the features of risk diversification, crossing the business cycle and suitability for institutional investors' long-term holding. In real estate investment business, PICC Capital is intently cooperating with competitive partners and core counterparties, significantly exploring the most valuable real estate projects, and persistently creating values for investors. We invest insurance funds in strict accordance with regulatory requirements, primarily through Real Estate Debt Investment Projects, Equity Investment Projects and other forms of financial products to invest in real estate projects. In the sector of debt investment, we particularly focus on investing financing projects of high credit rating counterparties, in the sector of equity investment, we intently focus on investing core scarce projects in first-tier cities, and explore mature properties with stable cash flow and certain growth space or opportunity properties with high expected income.
Cooperative Partners
Relying on the strong brand advantages of PICC Group, PICC Capital comprehensively integrates internal and external resources, conducts in-depth cooperation with benchmark enterprises with extraordinary industrial influences, and provides investors with all-embracing financial and insurance services.

Regional Layout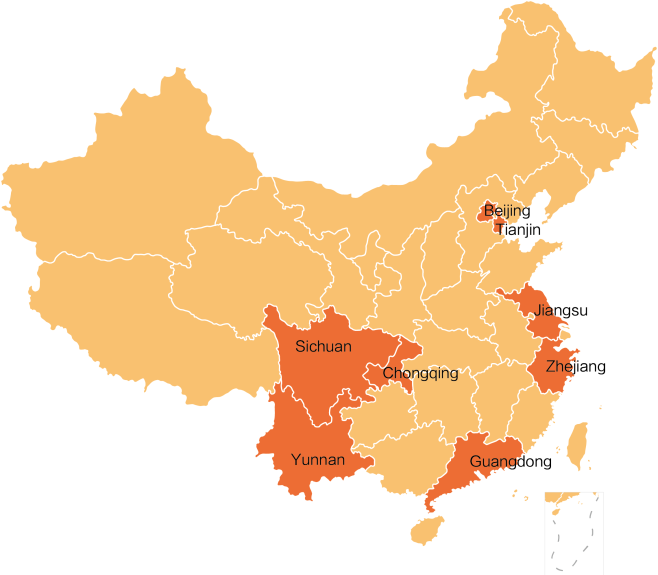 At present, PICC Capital takes advantages of the platform and the profession, to actively implement five great regions development strategies, including the Belt and Road Initiative, the integration of the Beijing-Tianjin-Hebei region, the Yangtze River Economic Belt, the regional integration of Yangtze River Delta, and the Guangdong-Hong Kong-Macao Greater Bay Area, where we have overall strategic arrangements respectively, to perform the social responsibility of a state-owned financial enterprise.